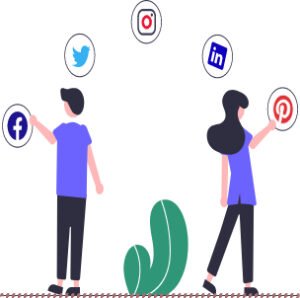 Social Media Management:


Social media channels like Youtube, Twitter, Linkedin, Facebook, Instagram, Blog, Wikipedia & other social channels as per the requirement.
From page creation to content plan & development to page promotion to social analytics to analysis and optimisation.
This medium has a difference in content input and influences other web mediums like website, search, mobile, paid campaigns, offline & creates environment for listening and engagement at different level. Understanding the state of all these mediums is critical in designing social media strategy to deliver optimum outcomes.
We know from data analysis which insights to explore further and integrate to make social sense deliver required business objectives. Our process starts with preparing a audit report as per the initial discussion to highlight points effecting business and plan based on the audit report insights.
Expertise in social media management tools, which is configured and implementated as per the plan, requirement and marketing ecosystem. These tools provide one system control to most social handles with respect to marketing, analytics, engagement, artificial intelligence, listening and automation to mention major features.