Mobile Apps 
With the rise of mobile devices, app becomes very important tool for brands to be present with the customers all the time with features which could be inline to the brand strategy and customer or stakeholders requirements.We do mobile app designs & management for all platforms, after thorough studying users requirements, to design efficient app and management foundation. We not only design app but also provide working app prototype in very short time so that teams can review and share feedbacks before it goes for development.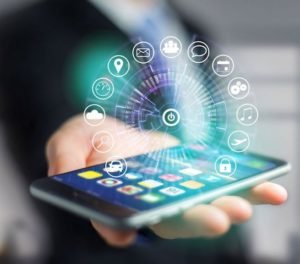 These apps can be installed on devices just like native apps can, but they run through web browsers. All hybrid apps are developed through the HTML5 programming language. They have big potential for streamlining the development process itself, because we don't have to build and maintain apps for separate platforms, your business stands to save time and resources. It's ideal for apps that primarily deliver content.
Technology used for hybrid mobile apps designing:
HTML, CSS, & Javscript.
App content management system is also developed to provide interface to the users for updation of the content and app management .
After App is ready we also publish app in required app directories and optimise for search in related categories. Expertise in App marketing & management.   To know more visit ASO page.